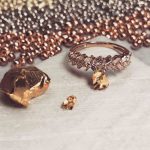 GOLD
Unlike trendy fashion jewelry that tend to cause itch and rash to the skin, all Suki pieces are meticulously handcrafted with 14-karat Solid Gold. Being the least reactive precious metal, solid gold does not oxidize nor discolor. Thus, you can be assured that your purchase won't fade, tarnish or change color over time, or rub off on your skin leaving unpleasant green marks. We also make 18-karat jewelry upon request.
CARE
Gold jewelry can be cleaned lightly using a soft polishing cloth. For a more thorough cleaning, soak your jewelry in a glass of warm water with a drop or two of non-detergent soap to help remove any oil and dirt. Remove after a few minutes and pat dry gently and thoroughly. To clean further, carefully brush away any dirt or debris with a soft toothbrush.
DIAMONDS
We only use high quality natural diamonds graded H to K colour and at least VS clarity.
CARE
Although diamonds are the hardest of all gemstones, they are not indestructible so please take care when wearing your jewelery. The safest method for cleaning diamonds is a soft toothbrush and warm soapy water followed by a good rinse in hot water.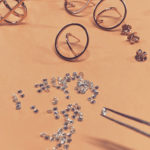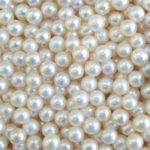 PEARLS & GEMSTONES
Depending on the product design and specs, we only use high quality cultured South Sea, Fresh Water or Seed pearls.
Beautiful and durable, all of our gemstones are genuine mineral lab-created stones.
CARE
Pearls are beautiful, organic gems and need care to maintain their natural beauty and luster. Pearls can be washed in water with a mild soap and cleaned with a soft cloth. Lay them on a towel to dry.
Gemstones should be stored in individual cloth pouches or padded boxes to prevent scratching.