Let's face it: one thing that we always forget to do is clean our precious jewelry pieces. Don't worry, we've been there too! But if you notice your necklaces and earrings getting a bit dusty and dirty, maybe it's time to give it some good cleaning.
Here at Suki Jewelry, our pieces are all meticulously handcrafted with 14-karat solid gold, and the good news is — it doesn't really tarnish or show discoloration even if you use it often. But also, it doesn't mean that you should slack off with cleaning them and taking care of them. Remember that buying solid gold jewelry is considered an investment, and so, it's essential that you give them some much needed TLC!
To keep them looking shiny and sparkly, these are the tips and tricks we have listed down for you: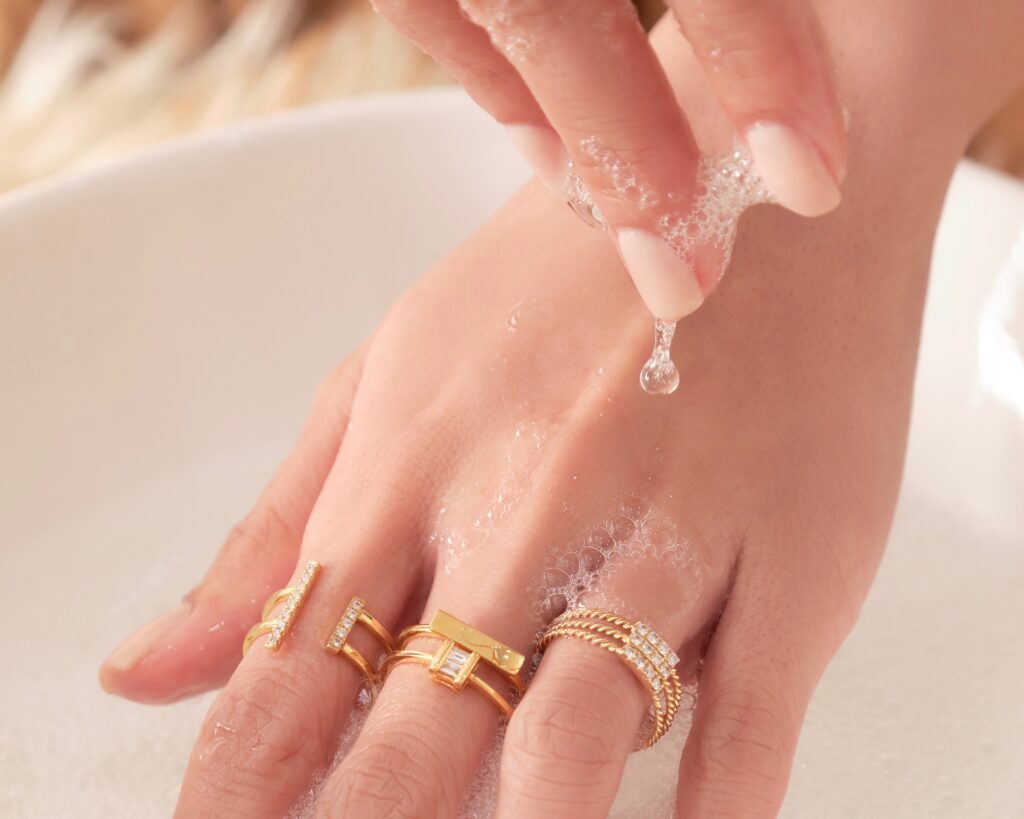 Soap It Up
For the first step, you'd want to wash your solid gold pieces with warm water and mild soap (make sure that it has no harsh chemicals in it, just to be safe!). And then, let it sit there for two to three minutes. After that, take a soft bristled brush (or a soft toothbrush), and gently scrub it out to remove the grime that has accumulated over time. Once you're done, rinse your jewelry and dry with a soft cloth.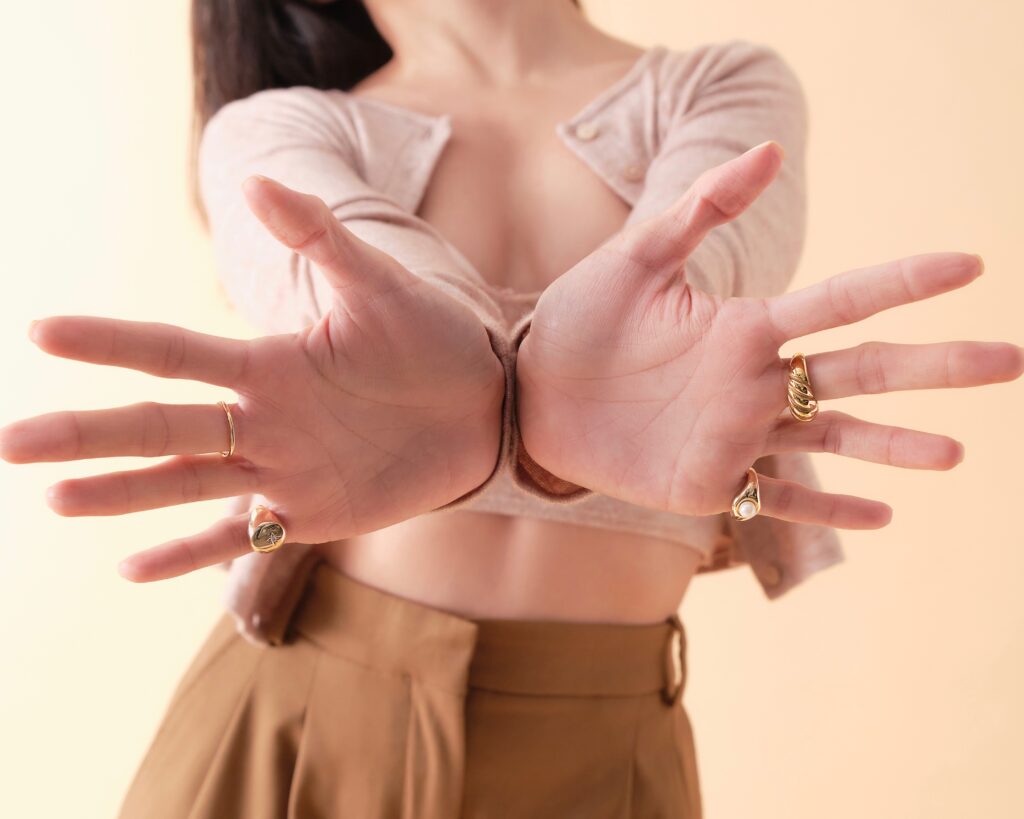 Chemicals Are a Big No
Oftentimes, when we're already all dressed up and accessorized, we tend to reapply our perfume, lotion, or other personal care products. But, always be careful when doing this as it can affect your jewelry pieces over time. A hot tip: put on your fave earrings, necklaces and rings AFTER you've done all your rituals before going out. Also, as much as possible, try not to wear them while showering, working out, or taking a dip in the pool.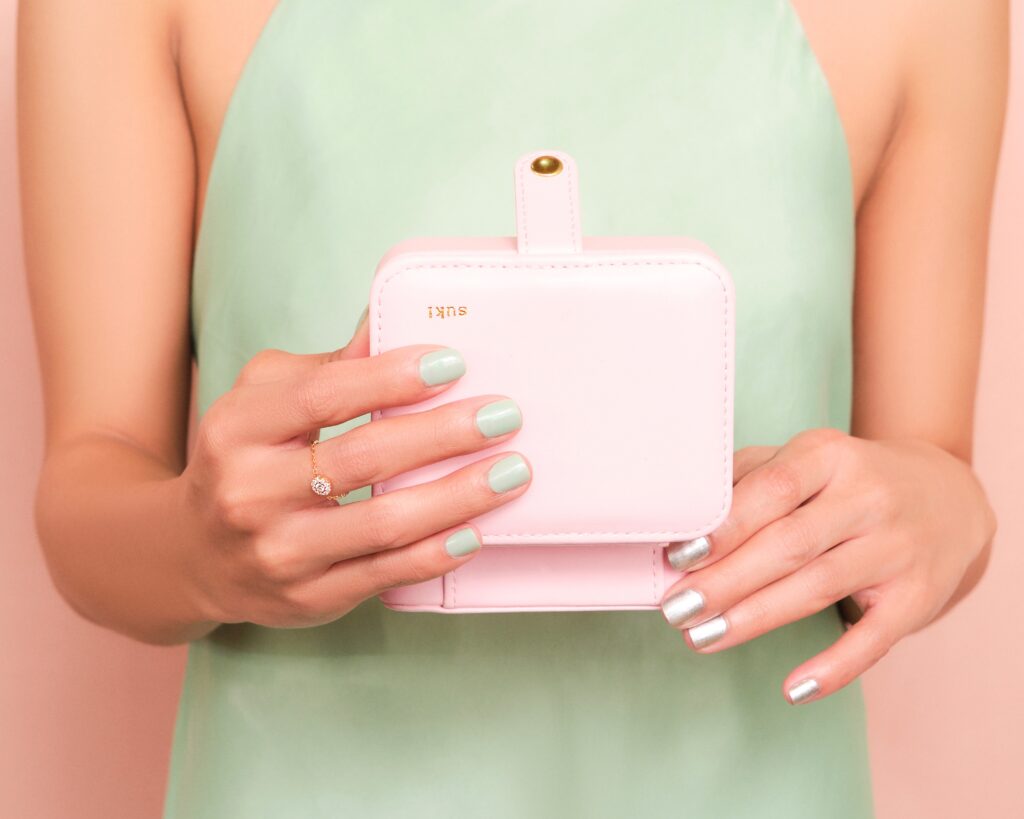 Proper Storage is Key
One of the best ways to take care of your jewelry is to invest in a jewelry box. The different compartments for every piece is an added protection to make sure each piece won't get scratched. Make sure you also keep them in a clean and dry place.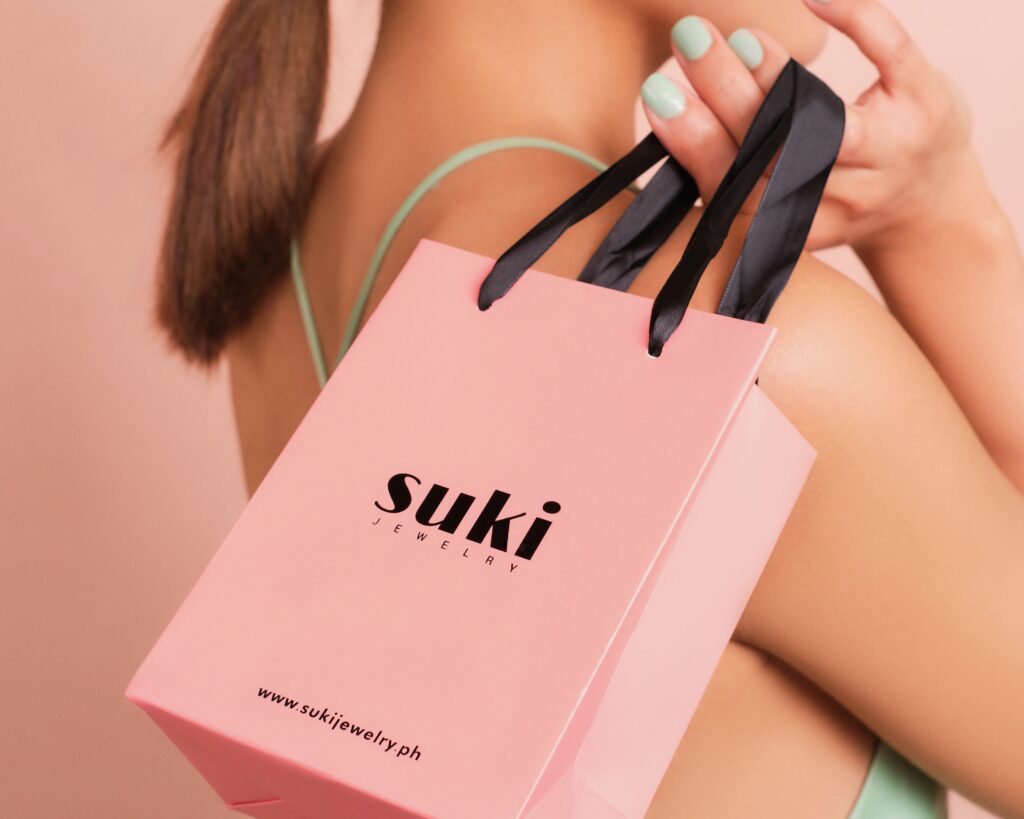 Consider Professional Cleaning
Of course, it's always good to leave it to the professionals if you really want a deep clean of your jewelry pieces. Don't fret if you don't have the budget, this is totally optional! But if you can spare a few bucks, this is a good option to do every 6 months or every year.
So go ahead and make time for cleaning up your beloved jewelry collection. Have more questions? Feel free to DM us, and we'll happily assist. We got you. 😉
'Til the next one!
Xx, Suki